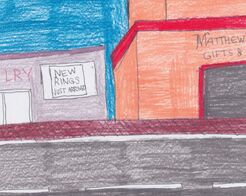 Airhopana is the county seat of, and largest city in, Joseph County, Zinrico. It was named after the Airhopana River for being located on the bank of that river. The city was founded in 1834.
The community of Airhopana was founded in 1834 by people hoping to start over after having their homes destroyed during the Battle of Authonome. The community has long been a small farming community, but it saw significant growth during the 1950s. Nearly fifty years later, Airhopana underwent a revitalization project in 2002 to draw more people to the city.
Airhopana became a city in 1959, after being a town for forty years from 1919 to 1959. Before 1919, it was an unincorporated community.
Geography
Edit
Airhopana is located in southern Zinrico, near the Carlana border.
Transportation
Edit
Airhopana is served by the South Zinrico Railroad, as well as state routes 6 and 71; State Route 71 links it to Zinrico City.
Education
Edit

Airhopana is served by the Airhopana City Schools system, and is home to Airhopana Elementary School, Airhopana Middle School, and Airhopana High School.
Government
Edit
Airhopana has a mayor-council form of government. The current mayor of Airhopana is George Vaselly, who took the office in 2011.
Community content is available under
CC-BY-SA
unless otherwise noted.