Ben Brochmead

Birth name

Benjamin William Brochmead

Born

October 16, 1966 (age 50)

Birthplace

Occupation

Politician

Spouse(s)

Gladys Van Heutner (1988-present)
Benjamin William "Ben" Brochmead (born October 16, 1966) is a Dragoonish politician who was Ryan Hadler's opponent in the 2012 race for Lohana governor. Brochmead had been mayor of his hometown of Delropolitan from 1997 to 2000. He served in the Lohana State Senate from 2001 to 2011.
Biography
Edit
Brochmead was born on October 16, 1966, in the city of Delropolitan, in present-day Lohana, the son of lawyer Charles Brochmead and schoolteacher Helen Brochmead (née Sanders). He attended school there from kindergarten to the twelfth grade. He graduated high school in 1984, and went to Howard Zinz Law School in Longstown, Salviana.
Early career in politics
Edit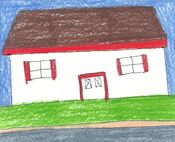 Brochmead ran for a seat in the Salviana State Senate that was vacated by the death of longtime Senator Wilbur Eezel in 1995. He lost the seat to Salviana native Wallace Oliver "Wally" Clander (who would later become the governor of Salviana) because he did not meet two requirements for serving in the state's senate; he failed a state-required test and he was not born in Salviana. Brochmead then relocated to Lohana, where he privately continued to study law until longtime Lohana Senator Joshua Teoughan died of old age at 94. He ran for Toughan's seat, and lost to 66-year-old Max Hatcher. He ran for mayor of Delropolitan in the 1996 mayoral election, and won, officially replacing Zachary Holden in January 1997.
Brochmead served as mayor of Delropolitan until 2000. During those years, he made contributions to the city, including repaving most of the city's streets and bringing new businesses into town. He ran for re-election in the 2000 mayoral elections, and lost to Jonathan Scosebey.
Brochmead won a seat in the Lohana Senate in 2001. He served in the state's Senate for ten years, not running in 2011. During his time as a Lohana Senator, Brochmead allegedly committed some unconstitutional acts, such as an incident in 2005 when he allegedly punched a fellow Senator for calling him obese[1]. Rumors circulated in late 2006 that Brochmead was involved in illegal actions along with then-governor Wilmer Planoff. Sources said that he and Planoff allegedly took an "illegal" vacation to Chaumar's Lake Blainesburg, spending money that was not theirs to spend. In November 2006, Brochmead placed all the blame on Planoff and pretended to be "innocent".
In December 2008, Brochmead angered half of the state's Senators when he made a negative comment about governor Ryan Hadler, stating that he was a "stupid fool who is not capable of running the state, and who has made conditions in the state worse". In fact, Hadler made conditions better, and Brochmead was just telling a lie. Brochmead was nearly booted out of the Senate until he used "persuasive powers" to secure his seat.
Cite error: <ref> tags exist, but no <references/> tag was found
Community content is available under
CC-BY-SA
unless otherwise noted.