SimmerTV
(Simmer126)

Type

Youtube Reality Sims Series

Country

Created in Canada

Availability

Youtube users

Founded

In 2007, by Greg C.

Winners

Season 1: Dustin McKenna
Season 2: Stella Alexander
Season 3: Mariam Steeves

Key people

Greg C., Kevin M., Sinead Barb

Launch date

July, 2007

Former names

Simmer126

Inspired By

Sims Reality Network

Number of Episodes:

28 (As of January 5, 2010)

Click here to watch all of the Big Brother Sim Edition Episodes!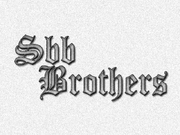 Big Brother Sim Edition is a Big Brother series, that is made with the popular maxis game, The Sims 2, and is broadcasted via Youtube. The show uses the American rules for the game, which allows its house guests (contestants) to play for Head of Household (immunity) and try to avoid eviction (elimination). The house guests must try and do this while being locked in a house, confined from the outside world, and having camera's and microphone's record their every move, word, and thought. Whichever house guest manages to do do this wins the prize money and the title of The Ultimate House Guest.
Simmer126 account was deleted on February 04, 2011.
SBB Brothers
Edit
http://imagine.wikia.com/wiki/SBB_Brothers
Original Seires
Edit
http://imagine.wikia.com/wiki/Big_Brother_Sim_Edition_Original_Series
About the Game
Edit
Head of Household
Edit
Head of Household, or HoH is the most powerful position in the game, Whoever wins Head of Household is immune from being evicted that week and gets the sole power to decide who will be nominated for eviction.
Nominations
Edit
If you are one of two people nominated for eviction then you are in danger of possibly being evicted (eliminated) from the show, nominations take place usually mid week, you then have the rest of the week to convince the rest of the housemates to keep you in the game.
Evictions
Edit
If you get evicted from the house then you are out of the running for the grand prize and your face gets either grayed out or a new clip of you leaving the house, is put in the intro.
Alliances
Edit
An alliance is when house guests ban together to try and keep each other safe and try to reach a common goal of evicting a certain person from the house, or reaching the final two, together, for example: Natalie and Pheonix Season One were intruders, they both figured everyone in the house already had an alliance, and formed one of their own.
Season
Season Title

*

Twist(s)

*

Started
Big Brother 1
A New Era
Loss of House Items
Spring 2008
Big Brother 2
The Terminator
The Terminator & Vacation Location
Fall 2008
Big Brother 3
The New Power
Hidden Immunity Idol
Fall 2009
Big Brother 4
The Marked House Guest
TBA
Fall 2010
Season
Airing Dates
Winner
Runner-up
Other House Guests in order of Eviction
Number of Housemates
Vacation Location
1
Premiere:
May 11, 2008
Finale:
August 31, 2008
Dustin McKenna
LaKeisha Davis
Cardin Chasity, Alexis Smith, Markie Davis, Clay Curtis, Sisi Chan, Ada Wilkins, Natalie Johnson, Pheonix Arassax
10*
None
2
Premiere:
September 20, 2008
Finale:
January 26, 2009
Stella Alexander
Pepper Williams
Krista-Lie Wong, Sadan Shadi, Warren Richie, Melissa Black, Rori Travis, Eric Southard, Brian MacPhee, Gaylord (Socks) Howard
10
Pleasant View
Camping Grounds
3
Premiere:
September 20, 2009
Finale:
July 12, 2010
Amy Wu
Mariam Steeves
Darcy Feilds, Scott Parsons, Riley Harris, Skyler Jones, Lukas Martin, Tarek Embree, Jillian (Jill) Peters, Vincent (Vince) Campbell, Kellie Jackson, Michael Munro
12
Maui, Hawaii
4

Premiere:
September 20, 2010
Finale:
Cancelled due to account deletion of Simmer126.

Cancelled
Cancelled
Daniel Driscoll, Jeff Clark, Josh Evans, Katrine Song, Kimberly Miller, Kourtney Coles, Savana George, Scarlett Flanders, Sydney Underwood, Tylan LeBlanc
10
Cancelled
Season 1 originally had 8 contestants, but in week 4, intruders, Natalie & Pheonix, entered the house, boosting the number from 8 to 10.
Series Statistics
Edit
Total number of Housemates: 32
Oldest Housemate: Mariam (Season 3), Age 69
Youngest Hosemate: Pepper Melissa (Season 2), Riley (Season 3), Age 18
Most Head of Household wins: Dustin (Season 1), Socks & Stella (Season 2), Jill & Amy (Season 3) ,2 times
Most collective times nominated: Ada (Season 1) , 4 times
Most consecutive times nominated: Ada (Season 1) , 4 times
Unanimously voted out of the house: Sisi & Ada (Season 1), Krista-Lie & Rori (Season 2), Darcy, Riley, Skyler, Jill & Vince (Season 3)
Intruders (entered late in game): Natalie & Pheonix (Season 1)
Involved in a double or tripple eviction week: Markie , Clay , Sisi , Ada and Natalie (Season 1) Sadan & Warren (Season 2) Skyler, Lukas, Jill & Vince (Season 3)
Evicted in a Head of Household competion: Clay, Ada and Natalie (Season 1)
Related Housemates: LaKeisha & Markie (Season 1) Also related to Latonya Walker in Sims Big Brother [Sims Reality Network].