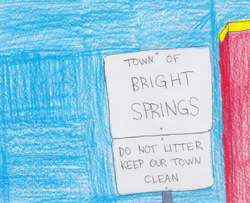 Bright Springs is a town in Wyssoneau County in Lohana. At the last census (2010), the town's population was 9,662.
Bright Springs was founded in 1822 as Walters. The community was built near a small native village and named after Dragoonasag Revolution soldier Howard S. Walters. The community was incorporated as Wyssoneau in 1854, and was renamed Bright Springs in 1878, after residents requested that the town be named for the natural springs located just north of the town. For years, Bright Springs was a small farming community. Since the construction of Dragoonasag Interstate Route 92 in the mid-twentieth century, Bright Springs has seen some economic growth, with a major Dragoonasag-based truck stop showing interest in coming to the town by the year 2018.
Education
Edit
Bright Springs is served by the Bright Springs school system. The town had a college, Bright Springs College, which closed its doors in 1982.
Transportation
Edit
State Highway 127 serves as the main road in Bright Springs (Bright Springs Boulevard), and connects the town with Lohana City. Nearby DI-92 is used by motorists traveling from Bright Springs to Liberty, which is located about 61 miles (98 kilometers) to the east. That freeway also connects the town of Bright Springs with major cities outside of Lohana, such as Prescaderna to the west and Carlana West, Zinrico City, Longstown, Winston, LeDoux, and Jord City to the east.
Government
Edit
Bright Springs has a mayor-council form of government. The current mayor of Bright Springs is Cecil H. Hauerick, who has been the mayor since 2013, upon the death of former mayor Jordson Harper.
Community content is available under
CC-BY-SA
unless otherwise noted.