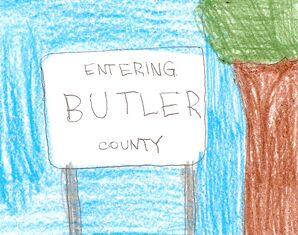 Butler County is a county in the Dragoonasag state of Zinrico. Its name is in honor of businessman Walter G. S. Butler, to whom Jordson Caines Butler, Jr. is related. Its county seat is Butler.
Butler County was created in 1842, and was settled by people from the Territory of Chaumaria. Butler City was named as the county seat.
Geography
Edit
Butler County is located in Western Zinrico.
Major routes
Edit
Adjacent counties
Edit
Demographics
Edit
Butler County has a population of about 28,339. The racial make-up is as follows:
| Race | Percentage | Notes |
| --- | --- | --- |
| Caucasian | 83.1 | |
| African | 6.3 | |
| Hispanic | 7.2 | |
| Other | 3.4 | |
Cities and towns
Edit