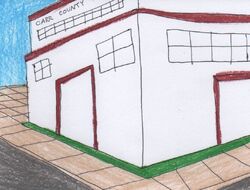 Carr County is a county in the Dragoonasag state of Zinrico. It is named after General Walter Jordton Carr, a war hero who fought in the Dragoonasag Revolution. Its county seat is Huey.
Carr County was created in 1858. The county seat was at Carr City from 1858 to 1886, and then it was moved to Huey.
Geography
Edit
Carr County is located in Central Zinrico.
Major routes
Edit
Adjacent counties
Edit
Demographics
Edit
During the last census, the population of Carr County was about 14,229. Caucasians made up about 77% of the population; Africans made up about 8% of the population; Hispanics made up about 8% of the population; Native Parkufos made up about 3% of the population, and 4% of the population came from islands.
Cities and towns
Edit
Community content is available under
CC-BY-SA
unless otherwise noted.