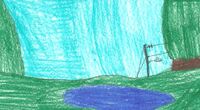 Colex County is a county in the Dragoonasag state of Lohana. It is named after John Joseph Colex of Vegetano, the founder of the "Colexian community". Its county seat is Montgomery.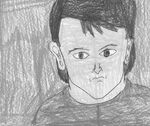 Colex County was created in 1897 from parts of Marico and Marvyn counties where a large number of "Colexians" lived. Montgomery was chosen as the county seat in 1898. In 1923, residents wanted to rename the county seat "Colex City". The name was changed in 1924, but the name was changed back to "Montgomery" in 1927.
Geography
Edit
Colex County is located in the Central Plains region of the state.
Major Routes
Edit
Adjacent Counties
Edit
Demographics
Edit
Colex County had a population of about 21,267 at the last census. Caucasians made up 87% of the population; Africans made up 9%; and Hispanics made up 4%. Colex County was the only Lohana county that had no Parkufo residents. About 52% of the county's population belonged to the "Colexian community" founded by the person for whom the county is named.
Cities and Towns
Edit
Community content is available under
CC-BY-SA
unless otherwise noted.