Dragoonasag Interstate Route 98 is a freeway within the Dragoonasag Interstate Route System. In Beckar, the freeway runs for about 193 miles from the state's southwest corner to Northern Beckar.
Counties traversed
Edit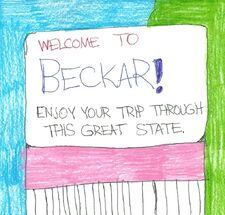 Dragoonasag Interstate Route 98 enters Beckar near Coscark, about halfway between the towns of Fort Esher (Garna) and Stuart. The freeway traverses the state's countryside for about sixty-two miles before entering Toughstown. Between Toughstown and Balkerton, Dragoonasag Interstate Route 98 traverses rolling hills and plains. The freeway crosses the Hannecocke River less than nine miles south of Balkerton. In Balkerton, the freeway intersects Dragoonasag Interstate Route 14. After intersecting DI-14, DI-98 continues through Greater Balkerton, then enters rural again, continuing northeast toward the Lohana state line.
Exit list
Edit
DI-98 continues into Lohana.
Community content is available under
CC-BY-SA
unless otherwise noted.