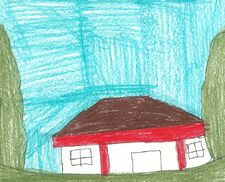 Dragoonasag National Route 124 is an east-west route running from Arubio to Fallognel, Salviana, maintained by Dragoonasag's highway department. This page covers the portion in the state of Almina.
Counties traversed
Edit
Stratton County
Love County
Milland County
Stephens County
Travor County
Communities
Edit
Westerville
Persiana
Truck
Odomstown
Wentworth
Major junctions and interchanges
Edit
State Route 739 / National Route 801 in Persiana
National Route 333 in the Plumtree City metropolitan area
State Route 5 in Love County
State Route 555 in Odomstown
Dragoonasag 124 enters Almina near the town of Westerville. It basically travels due east along a four-lane divided highway throughout its journey through the state.
Future plans
Edit
The Almina highway department is currently planning to repave all of Almina's stretch of Highway 124. A proposal to upgrade the highway to a freeway from Converse, Cutra to DI-92 has been made in order to have a more direct freeway link between the cities of Converse and LeDoux; the Almina portion of the highway lies entirely within the stretch, known as "Dragoonasag Corridor Beta 2012". There has also been a proposal to widen the highway within the Plumtree City metropolitan area to six lanes. There has been no indication of when any of these proposed projects will begin.
Community content is available under
CC-BY-SA
unless otherwise noted.