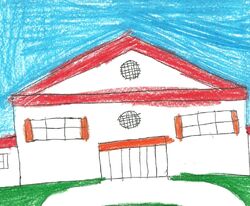 Farland County is a county in the Dragoonasag state of Carlana. It is named after Chris Essel Farland, a governor of the Carlana Territory. Colbertson is the county seat.
Farland County was founded in the 1820s. The city now known as Colbertson became the county seat a half year later.
In 1896, an earthquake occurred near the city of Jetsburg. Its magnitude was 3.8, and it occurred on June 12. No deaths were reported.
During a period from 1946 to 1952, people were afraid to move to the county because of rumors and stories involving ghosts and monsters. On January 28, 1952, county resident John Tyrok proved that the stories were just stories.
In 2006, after a series of threats made to destroy some residents, the county government passed some laws banning threats.
Geography
Edit
Farland County is located in northwest Carlana. Its landscape is mostly mountainous.
Adjacent counties
Edit
Paisley County (south)
Greene County (southeast)
White County (east)
Payerd County (north)
Paulman County (north)
Davis County (west)
Major routes
Edit
Dragoonasag Interstate Route 48
State Route 75
Demographics
Edit
Farland County had a population of about 49,274 during the last census.
Communities
Edit
Notable natives
Edit
John Howard Alkarron (born 1961), creator of the Cayenne High series
Community content is available under
CC-BY-SA
unless otherwise noted.