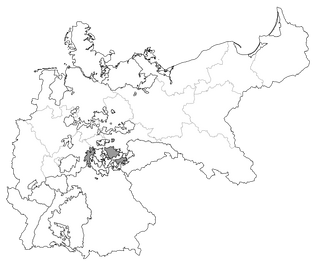 The Duchy of Saxe-Weimar-Eisenach was created in 1809 by the merger of the Ernestine duchies of Saxe-Weimar and Saxe-Eisenach, which had been in personal union since 1741, when the Saxe-Eisenach line had died out. It became a Grand Duchy in 1815. In 1877, it officially changed its name to the Grand Duchy of Saxony. Saxony is a rather small grand duchy.
Community content is available under
CC-BY-SA
unless otherwise noted.