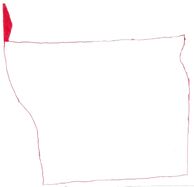 The Jaspergreen Extension (also known as Extreme Northwest Beckar and the Beckar Tip) is a region of northwestern Beckar located due east of the Lohana Arm. Originally to be a part of Lohana when it was granted statehood in the late 1980s, people in Beckar refused the new state's offer, and the Extension was given to Beckar. Beckar Highway 47 is the only state route in this region.
The region is named for its location in the Jaspergreen Mountains.
Counties included
Edit
Jaspergreen County
Cupp County (part)
Communities
Edit
Jaspergreen City
Sharp Alp
Geography
Edit
The Jaspergreen Extension is a mountainous region, located entirely in the Jaspergreen Mountains. The region's geography has made it a top ski area. As a result, the region is home to Beckar's only ski resort, located near Jaspergreen City.
Transportation
Edit
The region is served by only one state route, State Route 47 of Beckar. County highways also serve the area.