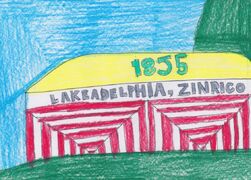 Lakeadelphia is a town in Gorzee County, Zinrico, located near the Jonothans County line.
Lakeadelphia was founded in 1855 by people who moved east from Aikenville. It was incorporated as a town five years later. For years, it was a small farming community with a population of no more than 1,000 people. This changed when Dragoonasag Interstate Route 792 was constructed, and more businesses moved to the area. Lakeadelphia was the scene of two riots, in 1956 and 1972. Both riots resulted in more than ten deaths and more than five arrests. From 1951 to 1991, the town was considered one of the most dangerous towns in the state of Zinrico.
Education
Edit
Lakeadelphia is served by the Lakeadelphia School System. The town has no colleges or universities.
Transportation
Edit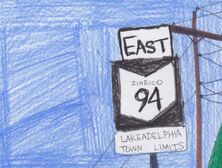 The main road in Lakeadelphia is State Highway 94. DI-792 passes nearby to the southwest.
Community content is available under
CC-BY-SA
unless otherwise noted.