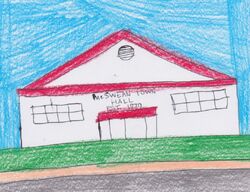 McSwean is a town in George County, Zinrico. It is one of only two incorporated communities in the county; the other is George. McSwean is named in honor of business tycoon Joshua McSwean.
McSwean was founded in 1874 as Southsboro. The founders, Gregory Wilbert and John Mauphin, purchased land from Mauphin's father-in-law and built a small settlement, house by house, business by business. They named it Southsboro. It was incorporated as a town in 1904 and renamed McSwean after a business tycoon from Zinrico City.
McSwean suffered some damage during the George County fires of 1941, and again during the Central Zinrico fires of 1972. In 1983, a minor tremor was felt near McSwean.
Demographics
Edit
McSwean had a population of about 5,662 at the time of the 2010 census. One hundred percent of the population was born in Dragoonasag, and 70 percent of the population was born in the state of Zinrico.
Transportation
Edit
McSwean is served by two state routes. State Route 66 serves as the main east-west road, and State Route 239 serves as the town's main north-south road. The town is also served by three county routes. Two railroad tracks also traverse the community. McSwean is also close to National Route 72.
The construction of the proposed State Route 247 will begin sometime in 2015, and is to begin in McSwean and link it to Naachstown in McKinney County.
Education
Edit
McSwean is served by the George County School System. It is home to one elementary school, a middle school, and a high school.
Government
Edit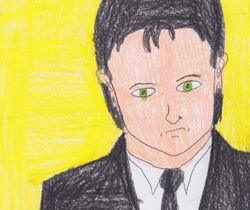 McSwean's current mayor is Daniel H. Matthews, who became mayor in 2011. The town also has a Town Council, and its members are elected to two-year terms. No one may serve on the McSwean Town Council for more than four terms (in other words, no more than eight years). The mayor is elected to a two-year term and may serve no more than three consecutive terms.
Requirements for elected officials
Edit
The requirements for serving as the town's mayor are as follows: one must be no younger than 35 and no older than 74, and he/she must speak fluent English. The mayor does not have to have been born in Dragoonasag; for example, Matthews was born in New Herswick but raised in the Dragoonish state of Carlana. Also, elected officials in the town must have no criminal record.
Community content is available under
CC-BY-SA
unless otherwise noted.