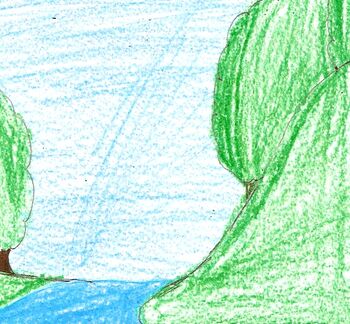 The Nautahaick Fork, also called the South Fork of the Andrews or simply the Nautahaick, is a river in the Dragoonasag state of Lohana. It is a fork of the Andrews River, and runs from western Wysoneau County in Western Lohana to eastern Gladyne County in Central Lohana.
Origin of the nameEdit
The Nautahaick is believed to have gotten its name from the Parkufo word for "the river that feeds". It has been believed that the Nautahaick, along with the Andrews, is the reason much of Central Lohana is fertile.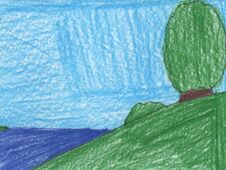 The Nautahaick begins at the Andrews River near the town of Saturday. The river then flows southeastward through rural Wyssoneau County, and flows under Lohana State Route 127 just south of Bright Springs. The Nautahaick continues its course, and roughly parallels Wyssoneau County Road 234 until the county road's east end at Dragoonasag National Route 72. The Nautahaick continues southeast, passing under Dragoonasag National Route 72. The Nautahaick soon turns east and continues east until it leaves Wyssoneau County and enters Marvyn County. The Nautahaick then turns south, and passes under State Route 558 before turning east again. The river then enters Missionworth County, where it passes under Dragoonasag Interstate Route 61, then turns southeast. The river continues flowing southeast until its end in Gladyne County.