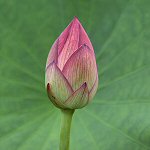 North Port is a large city in Jill. It has a population of 320,000.
In 1844, a group of sailer's founded the colony of North Port for trade between Oxford, Eneritia and Jill. The city slowly expanded into the mysterious pine forests of northern Jill, and by 1900 it had 20,000 residents and 9 large ports.
In 1911, the spark of the gold rush on the Gold Shores River reached the city, and trade exploded between numerous countries willing to buy precious metals. In 1912, over 200 ships would arrive & leave the 17 major ports every day. There were 90,000 people in the city.
By 1930, over 23 ports were scattered along the coastline. Every month, over 1,500 ships went through the city's $5 million port system.
The Jill Rail Network broke ground on the national railway in 1931.
...
Demographics
Edit
Population
Edit
Education
Edit
Architecture
Edit