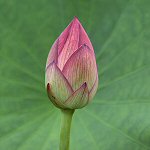 Oxford

Official Name

The City of Oxford

Population

9,800,000 City
10,000,800Metro

Founded

February 15, 1611

Major geographical features

Major airports

World City Ranking

Oxford is a city in Eneritia. Floyd's largest city, it has 9,800,000 residents.
1600—1900
Edit
One of the world's oldest cities, Oxford was founded in the 1610s as a small portside town. As the world's trade market boomed, the town exploded to 50,000 people in 1630. Large ports were situated on the blue coastline.
As the population expanded, corporations started popping up in the Central Business District. By 1700, over 300 companies has set up offices and headquarters in the city. The population was a healthy 200,000.
During the 18th century, many more companies grew in the city. Blueline Architecture Incorporated, a major construction company that still lives today, set up a huge headquarters in the center of the city. The new HQ attracted hundreds more companies and the population was 400,000 in 1750.
Oxford was a huge, bustling city in the 1700s. The richer society moved in thanks to the large companies and a beautiful landscape, and the middle class also ruled the factories.
In 1800, with a population of 700,000, Oxford wasn't stopping. Numerous businesses were pouring into the growing town. Soon enough, Oxford was the center of the business scene in Floyd. When the huge surge ended in 1845, Oxford moved into higher education. Universities, including the University of Oxford and Redwood College for the Higher Learning set up campus in the city. A population of one million struck the city in 1877.
In the late 1800s, Oxford slowed down as attention shifted to Jill. Even as the population grew substantially, the economy grew smaller by 2.7% in the last years of the 19th century.
1900—2007
Edit
The start of the 20th century was unusually slow. The country's economy continued to shrink as the lure of investors to Jill was growing. When the 1911 Jill Gold Rush in Port Justin, Jill struck, the economy in Eneritia was at an all time low.
Things brightened up in the 1920s when Jill's golden age ended. Production slowly increased again, bringing some prosperity back to Oxford. The population was 2,000,000 in 1923.
Throughout the next 20 years, Oxford slowly expanded northward. The mountains to the north were slowly being dominated by Oxford's outer suburbs.
The 1960s brought the tourism industry to the area. The Blue Mountains gave way to large hotels and resorts, adding to Oxford's prosperous economy. The most famous is the Gateway Oxford Resort, with prices that topped $3,000 a night when it opened in 1969.
When the Jill economy scare of 1972 struck, effects were minor in Eneritia. Oxford continued to grow at a mild rate, with a population of 8,300,000 in 1975.
Demographics
Edit
Population
Edit
............
............
............
............
Education
Edit
............
Architecture
Edit
............