Prescaderna

Official Name

City of Prescaderna

Nickname(s)

Presky

, Centertown, Big P, Pres-Town

Population

52,678,001

Founded

February 23, 1821

Major Airport(s)

Prescaderna International Airport

Mayor
This article is about the city in Arubio. For other uses, see Prescaderna (disambiguation).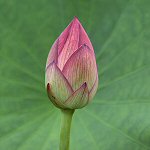 Prescaderna is the largest city in the Dragoonasag state of Arubio. It is the county seat of Prescaderna County, and its metropolitan area covers all of Prescaderna County and parts of Freerics, Mondegall, and Feller Counties.
Prescaderna started out as a small community in Freerics Valley in 1821.
Demographics
Edit
Population
Edit
The Prescaderna area has mild-to-hot summers and long, cold winters. The average January high in Prescaderna is 39 degrees, and the average low is 13 degrees. The average July high is 94 degrees, and the average low is 74 degrees.
The highest recorded temperature in Prescaderna was 109 degrees on July 9, 1967. The lowest recorded temperature was -5 degrees on January 11, 1977.
Education
Edit
Architecture
Edit
Prescaderna has been known for the many high-rise buildings in the downtown area for years. The tallest building in Arubio, the Prescaderna Bank Tower, is located in the city. Most buildings in downtown Prescaderna are new, but the Old Prescaderna Town Hall is located at the corner of Pilkney and West Streets. Older buildings can be found in Prescaderna's Historic District, which has buildings dating back to the early 1800s.
Community content is available under
CC-BY-SA
unless otherwise noted.