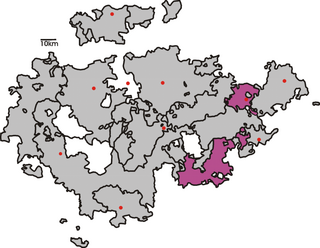 The Principality of Reuss Junior Line is a principality in the Holy Germanian Empire, ruled by members of the House of Reuss. The Counts Reuss of Gera, of Schleiz, of Lobenstein, of Köstritz and of Ebersdorf, became princes in 1806, and its members bore the title Prince Reuss, Younger Line. One may also refer to them using their branch names (for example: Prince Reuss of Köstriz).
Community content is available under
CC-BY-SA
unless otherwise noted.