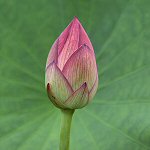 River End

Official Name

City of River End

Population

113,000 (2006)

Founded

June 15, 1930

Major geographical features

Major airports

River End is a major port city in Jill, located on the southern mouth of the Jar River. It is the second-largest port in Jill, and handles a large share of both international and domestic shipping in the nation. The population as of 2006 is just 113,000.
River End was founded in 1930 to handle a growing shipping economy. The port, Port of Southern Jill, was built in 1937 and quickly became a large port. With the founding of Seally in 1941, shipping increased greatly and the population jumped to 10,000.
By the late 1940s, River End was one of Jill's most prosperous cities and was a center for commerce. The Sandstone Cliff Military Installation and Sandstone Cars headquarters were also located across the river to the east. One of the world's largest shipping corporations, InterShip, was founded in River End in 1951.
Population boomed in the 1960s, when Jill National Rail expanded its flagship national line to River End. According to the 1960 census, the population was 40,600. That would soon jump to 65,000 in 1970.
River End continues to grow at a healthy rate, and continues to be one of the world's busiest ports. River End National Park was founded in 1971 to protect the swamps and delta at the mouth of the Jar. Throughout the last three decades, River End has grown. It is currently the second-largest city on the southern coast, behind Blue Bay.
Demographics
Edit
Population of River End since 1930

| Year | Population |
| --- | --- |
| 1930 | 500 |
| 1940 | 10,900 |
| 1950 | 23,000 |
| 1960 | 40,600 |
| 1970 | 65,000 |
| 1980 | 73,000 |
| 1990 | 85,000 |
| 2000 | 98,000 |
| 2006 | 113,000 |
| 2010 | 119,000 |
| 2020 | 140,000 |
River End is classified as having a strictly tropical climate. The city experiences long, humid summers and mild winters, sparing it from the harsh winter conditions that affect most of the nation. Situated on the coastline with a tropical climate, River End is vulnerable to tropical storms, but has not been hit by a major hurricane in its history. Tropical storms and minor hurricanes brush the area every few years, usually with minor damage.
The low coastline elevation and nearby swamp make River End notorious for major flooding. The city has invested heavily in a state-of-the-art drainage system, and outlying sections of the city are raised well above sea level.
Education
Edit
Architecture
Edit