Season 1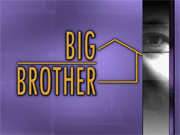 Series
No. of HouseGuest: 8
No. of Weeks: 1
HouseGuests
Tyler - Nominated - POV
Jessica
Amanda
Patrica - Nominated
Louie
David - Head of Household
Roy
Tiara
Run time
Premiere: August 31, 2010
Finale: TBA
This is the 1st season of the SimsMikeBro Series which is where 8 HouseGuests will be isolated for many weeks. They will be in total confiment, cut off of the outside world. They will compete for food, luxuries, & power. This is the Sims Big Brother 1 House. The 8 HouseGuest will not be out of the house only if they get evicted from the Sims Big Brother 1 House. The HouseGuests will never call anyone from the outside world. The HOH will be the one nominating their fellow Housemates. By the viewers, they will evict the HouseGuest that doesn't deserve the money more than the nominee. By the end, only 2 HouseGuest that will remain. By the viewers, the HouseGuest with the most percentage of votes, wins the grand prize of $1,000,000 simleon & a vacation to beautiful Bahamas. So which HouseGuests can outlast all the other 7 HouseGuests. It all begins here on Sims Big Brother 1.
HouseGuest
Edit
Tyler Buttowski
Edit
Tyler Buttowski is a stunt boy from Seattle, Washington.
Jessica Evans
Edit
Jessica Evans is a shoes sales representive from Newark, New Jersey.
Amanda Jones
Edit
Amanda Jones is a pagent queen for 3 years from Madison, Winsconsin.
Patrica Kingvera
Edit
Patrica Kingvera is a personal shopper from Dallas, Texas.
Louie Michaels
Edit
Louie Michaels is a social worker from Phoniex, Arizona.
David Mug
Edit
David Mug is a computer engineer from San Diego, California.
Roy Parker
Edit
Roy Parker is a car salesman from Nashville, Tennessee.
Tiara Stumburn
Edit
Tiara Stumburn is a actress from Chicargo, Illinois.
Voting History
Edit
| | |
| --- | --- |
| Week | 1 |
| Tyler | Nominated |
| Jessica | Safe |
| Amanda | Safe |
| Patrica | Nominated |
| Louie | Safe |
| David | Head of Household |
| Roy | Safe |
| Tiara | Safe |
Community content is available under
CC-BY-SA
unless otherwise noted.