City-State of Virmire - Sctadstat fon Vermajr - Cidade-Estado de Virmire - バーマイアとしこっか

Country

Kaiser

Pretty Lights (C)

Official Languages

English, Chathan, Portuguese, Japanese

Demonym

Virmiran
The City-State of Virmire (/vɚmaɪɚ/, Portuguese: Cidade-Estado de Virmire /viɾmiɾi/, Japanese: バーマイアとしこっか Baamaia Toshi Kokka) is a City-State of Pacardia, and is the country's most heavily urbanized and largest by population.
Virmire is noted for its futuristic vibe and relatively great technological advancedness. Some have suggested that it resembles a cyberpunk setting, albeit not very dystopian.
Located at the southwest corner of the mainland, Virmire is bordered by Belmont to the north and Sheoth to the east.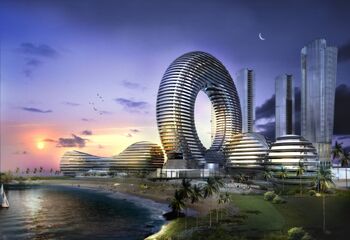 Community content is available under
CC-BY-SA
unless otherwise noted.