Wally Clander

Birth name

Wallace Oliver Clander

Born

September 19, 1967 (age 49)

Birthplace

Winston, Salviana

Served

Since January 2003

Preceded by

Joshua Eezel
Wallace Oliver Clander, better known as Wally Clander (born September 19, 1967), is a Dragoonish politician and the current governor of Salviana. He has served as the state's governor since January 2003, and celebrated ten years as governor in January 2013. He is currently in his second term, which began in 2009, and will end in January 2015.
Early life
Edit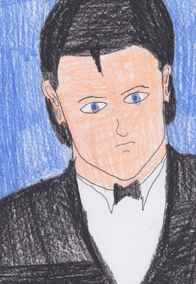 Clander was born in Winston, Salviana on September 19, 1967, the youngest son of Raphael and Joan Clander. He was raised in Cuttlesville. He attended school in Cuttlesville until the ninth grade, when he moved with his family to Longstown. Clander was raised to "do the best he can to be an outstanding citizen". He developed an interest in politics during his freshman year of high school[1]. He also played football and baseball at John Relgard Long High School[2]. After graduating from high school, he attended the John Relgard Long School of Law.
Cite error: <ref> tags exist, but no <references/> tag was found